Match sponsors: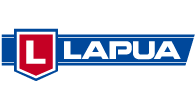 IPSC Nordic Rifle Championship 2018
Updates
2018-07-09: Match is over, thank you for participating! Official final results.
2018-07-07: Verify lists are available at pf.fi/71 . See the contacts page for stats phone numbers or visit the registration desk if you want to raise a scoring issue.
2018-07-07: Soup lunch is free in the main match in Upinniemi. It will be served at the stages and/or near the match office on rifle range 1 (stage 8) on a flexible schedule from about 11 o'clock onwards for some hours. Lunch to competitors is not provided in Syndalen, sorry.
2018-07-06: Non-Finnish citizens: Remember to bring your passport or European ID card with you when coming to Upinniemi, whichever number you used when registering to the match. Only those individuals that have either registered to the match or have been separately notified to us beforehand can enter Upinniemi ranges.
2018-07-06: Stage descriptions updated slightly to be closer to reality.
2018-07-03: Map of registration and stages and basic info leaflet. Rough locations are also available as a GPX file to import to your favorite mapping/gps thingy. But follow ths signs posted!
2018-06-27: Registration and gun check will be possible also on Friday for main match participants.
2018-06-26: Nordic team listings have been received and squadding has been adjusted slightly.
2018-06-24: Main match squads have been published. If there is something very wrong with the squad you have been assigned (sharing a car or equipment with someone in a different squad etc), contact the stats director. Still waiting for RDs to send team listings from visiting Nordic countries. More detailed schedule for the match and stage maps coming later.
2018-06-23: Match invitation (needed by foreign shooters to bring firearms into Finland) and stage descriptions have been posted, see links on the left.
2018-03-24: All guest Nordic region registrations received during the priority period will get a slot in the match, pending IPSC membership confirmation by RDs.
Quick facts
Dates: prematch Thu-Fri July 5-6, 2018, main match Sat-Sun July 7-8, 2018 (7 stages per day and location, full day format)
Locations: Syndalen, Hanko (stages 1-7) and Upinniemi, Kirkkonummi (stages 8-14), Finland. Awards ceremony will be in Upinniemi on July 8th.
Stages: 14 + PF (level III), minimum 227 rounds
Divisions: semi auto standard, semi auto open
Teams: only Nordic Championship teams (general and categories), free of charge, as registered by RDs. Maximum of one team per division and category combination per country. Note that every team member MUST register themselves personally on these web pages to the match. The RD's job is to just inform the stats director on who of those registered will be put in the national teams.
Caliber restriction: due to shooting range restrictions, .308 Win, 7.62x54R, and bigger are not allowed in this match. .223 Rem, 7.62x39mm, .300 AAC Blackout etc are ok to use
Lost brass match: due to match scheduling reasons, picking up used brass may be restricted. Be prepared to leave behind your used brass.
Registration begins at this website:
March 1, 2018 at 18:00 UTC: main match: priority slots for Danish, Norwegian, and Swedish IPSC region members (20% of main match slots per region). Unclaimed Nordic priority slots expire by March 23, if not registered before that date. If the slot quota of a region is exceeded during the priority period, the RD of the region will be contacted and he will decide who gets to use the priority slots. All registrations for priority slots are placed in a queue until March 23.
April 1, 2018 at 17:00 UTC: main match: members of all IPSC regions can register for slots that are still free (including Finland and other Nordic countries)
Registration
All competitors and match officials must register to the match by filling out the registration form (link in the left side menu). The registration form is enabled when the registration period starts. Registration is also required for spectators etc companions because the match is held inside a guarded military area and we need to apply access permits for each individual going inside the area. Spectators can be registered via email to the stats director, listing the same personal information as required from competitors on the registration form.
The total capacity of the main match is 168 shooters. Of these 33 (about 20%) is reserved for each guest Nordic country until March 23. After that date all slots that are left are given out on first-come first-served fashion, except the last 20 slots are reserved to be allocated at the discretion of the match organizers.
See the schedule link on the left side menu for more information.
Fees
Registration fees must be paid after receiving a confirmed slot in the match to the bank account of Porkkalan Ampujat ry specified below. Remember to use your payment reference code in your payment, it is shown after receiving a confirmed slot on the registered shooters list. Registrations with overdue payments will be considered cancelled and the slots will be redistributed if the match becomes full. See the schedule page for payment due dates.
The above also applies to foreign shooters. Participants having a bank account in a SEPA country (EU + a few others) should use a SEPA transfer to pay the registration fee in euros (transaction fee code SHA, if asked). If you are paying from a non-SEPA country, remember in your payment transaction to choose to pay all transaction fees (transaction fee code OUR) and also use euro as the payment currency. If paying for multiple shooters in a single transaction, you MUST include payment reference codes for all shooters in your transaction message.
Match fees
Match officials
free
Competitor registration
(until 15.5.2018)
juniors
50 €
others
100 €
Competitor late registration (16.5.2018 and after)
120 €
Team registration (Nordic regional teams only)
free
Arbitration fee (cash only)
80 €
If slots are available in the match, late registrations are possible. See the schedule page for cutoff dates for late registration.
If, after registration, you find out you won't be able to participate in the match, please let the stats director know about it, so we can free your slot to the next person on the waiting list. Paid registration fees are only returned due to medical reasons (a medical certificate is required), but a paid registration fee can be transferred to someone else participating in this match.
Bank details
To see your personalized payment instructions, click your payment reference code on the registered shooters list. If there is no reference code for you on the list, we are not expecting payment from you yet, so please wait.
Account name: Porkkalan Ampujat ry
Account number (IBAN): FI26 1449 3000 1019 73
BIC / SWIFT code: NDEAFIHH
Payment reference code (viitenumero) or payment message: your personal payment reference code(s), check the registration list

The information shown above should be enough to complete a SEPA payment within the EU/EEA. If your bank needs more information than shown above to complete the payment, you can try these:
Bank name: Nordea Bank
Bank address: Satamaradankatu 5, 00020 NORDEA, Finland
Account address: Metsäpolku 10, 02460 KANTVIK, Finland
If you have problems completing the payment transaction, you can also contact the stats director for assistance.
Match officials
Match officials (ROs, patchers, etc) working the main match can shoot the prematch for free. Lunch at the range will also be provided to match officials on main match days. Contact the match director for information on accommodation.
Foreign shooters
We welcome foreign shooters, who are members of their respective IPSC region, to this match. Please respect the last registration date mentioned on the schedule page, because we need to apply for a special pass to get you inside the military areas the match is held in.
Firearm licensing requirements
To bring a firearm into Finland for a shooting competition, you will always need to be in possession of a match invitation and a firearm license that is accepted in Finland. A firearm license that is valid for bringing a firearm into Finland also allows you to bring, be in possession of, and buy ammunition for that firearm. There will be no match ammo for sale at the ranges, but you can buy ammo from any regular gun store with your license. You can download the match invitation from the link in the left side menu.
If you are coming from a Nordic country (Sweden, Norway, Denmark, Iceland), you can bring your locally licensed firearms to Finland based on your national license. If you are coming with firearms from an EU/EEA country outside of the Nordic countries, you will need to have a European Firearms Pass. A European Firearms Pass is also recommended for shooters coming from the Nordic countries. There is no need to declare firearms at the Finnish border, when coming from an EU/EEA country with a European Firearms Pass or a national license from a Nordic country.
If you are coming from outside of EU/EEA and wish to bring your firearms to this match, please contact the match director immediately, as a separate firearm import license needs to be applied for you. You will also need to declare your firearms at the customs when crossing the Finnish border, both when coming into Finland and when leaving Finland.
Also note that countries you transit through with firearms and/or ammunition may have their own extra requirements. For example Sweden requires a Weapons Declaration for transiting Nordic citizens.
Accommodations
There are no official match hotels. Book your hotels early, especially around Hanko/Syndalen, because the Hanko regatta event is organized on the same weekend.
Page last modified on Monday, July 9th, 2018 at 19:59.